The Smartest Ads Management
Platform for All Accounts
Discover All-in-one Digital Marketing now!
Autopilot, Scheduler, AI Based Targeting, Budget Management,
Performance Comparison, and more…
Spend Less, Get More Clicks!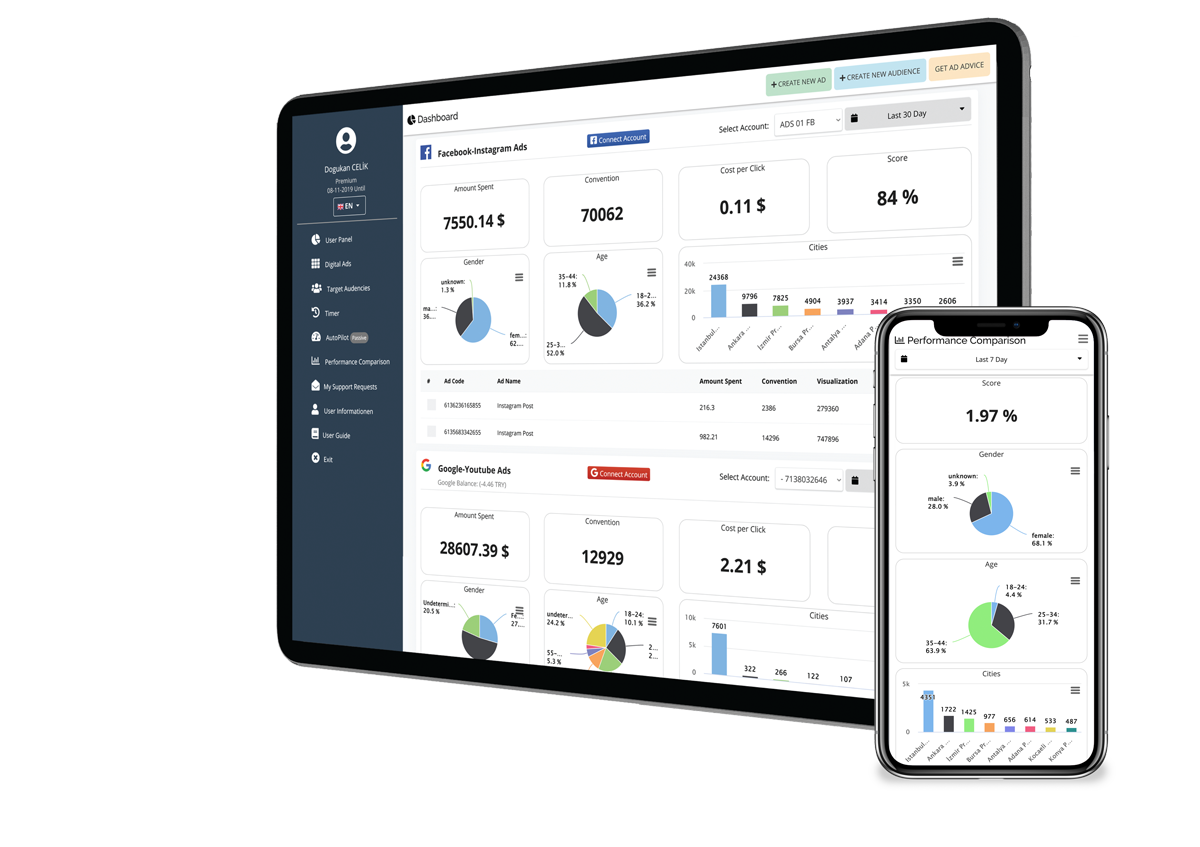 Digital Marketing Ads Management Smart Tool
It is so easy to connect different digital ads accounts with Wask. Connect all your accounts to one single platform to create, publish and control all advertises from a single page. All you need to do is click the "Connect Account" button and connect Facebook, Instagram, Google, Twitter, LinkedIn accounts to Wask for tracking, editing and sharing your digital ads.
You can connect to your Facebook, Instagram, Google, Linkedln and Twitter ads accounts with just one click and start to manage all in one screen easily.