The holiday season is just around the corner and before you know it, the new year will be upon us! As a business, whether retail or online, it's important to devise a detailed holiday marketing strategy in order to clarify and set in place your plans of preparation.
As we all know, the holiday season is the most important time of the year when it comes to consumer spending. As such, as a business, it's imperative to do all that you can to capitalize on that spend.
Failing to do so will, unfortunately, result in you missing out on revenue, profits, new customers, inventory clear out, and new ceilings for growth.
To ensure that you and your business don't miss out on the inevitable uptick of holiday expenditure, and instead, take advantage of the immense opportunity at your fingertips, in this article, we share the top five tips to prepare your business for the Christmas holiday season, 2021.
Top Tips to Prepare Your Business for Christmas
In order to finish the fourth quarter of 2021 in a spectacular fashion, it's imperative to prioritize the holiday season. Not only do you need to ensure that the strategy is centric around your consumer's needs, but you also need to ensure that you have the operational stability to do so.
In other words, have you considered the need for additional inventory? Do you have your customer service and shipping rates in order? What's your holiday marketing strategy to drive traffic and increase conversion rates?
These are all questions that not only need to be considered but answered. Luckily, the following are some of our top tips to help you do so! With that said, let's dive right into it, she'll we?!
Below are the top five (5) tips to prepare your business for Christmas 2021:
Devise a Holiday Strategy (e. Sales, Discounts, etc.)
Execute Market Research
Create a Budget
Stock up on Inventory
Clarify Shipping Details Early
1- Devise a Holiday Strategy (i.e. Sales, Discounts, etc.)
Once you've gotten all of the holiday logistics taken care of, the first step to successfully tackling the holiday season is to devise an effective holiday strategy. This may consist of free shipping rates, discounted products, sales and bundled deals, or a mixture of all.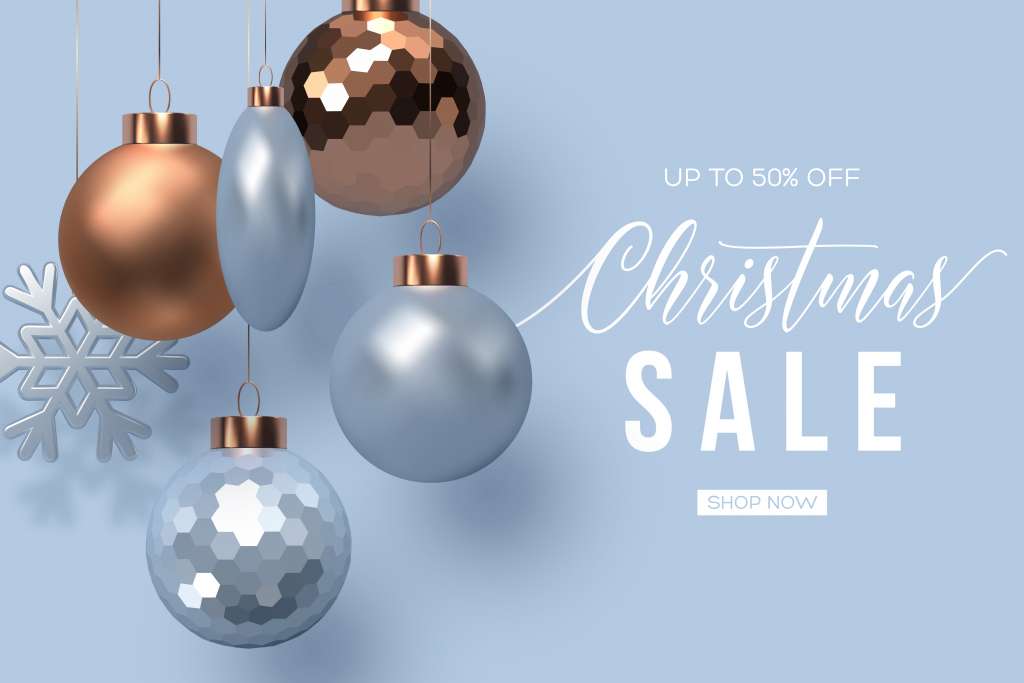 2- Execute Market Research
While you're likely to already have a good idea of what your customers expect to receive from you as a niche business, it's still important to do your market research to see if there's anything you can consider when it comes to holiday demands, preferences, and consumer expectations.
3- Create a Budget
The holiday season can be tempting to overspend, both for consumers and businesses alike. You must keep in mind as a business, however, that your primary goal is to profit. If increasing your budgetary spend doesn't achieve that, then what's the point?! Make a budget that's both realistic and effective, and stick to it as best you can.
4- Stock up on Inventory
If you're a successful business with reliable, loyal, and repeat customers, it's all but inevitable that you'll be distributing more inventory than usual during the holiday season. As such, it's important to proactively stock up on additional inventory based on your forecasts. But don't leave it to the last minute, Christmas is quickly creeping up! 
5- Clarify Shipping Details Early
As you may likely already know, the holiday season can be an extremely stressful one for both consumers and businesses alike. One major stressor for shoppers in particular? Shipping times, shipping rates, and customer service issues. In order to ensure a satisfied customer, and to save you from a season-long headache, be sure to iron out your shipping details sooner rather than later.
And that's a wrap (no pun intended)!
Good luck during your holiday season!