To start using WASK, you must first connect your Facebook (or
Google
) ad accounts and Pages for import. Your account must be connected to manage your ads, run your ads, and receive statistics.
To add your Facebook ad account
1) Upon signing in to Wask for the first time, you'll be prompted to connect your accounts.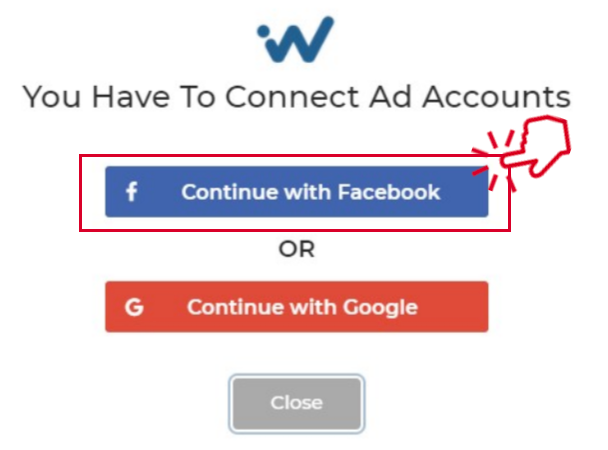 Click to "Continue with Facebook" . If you want to connect Google Ads account see Connect your Google Ads account.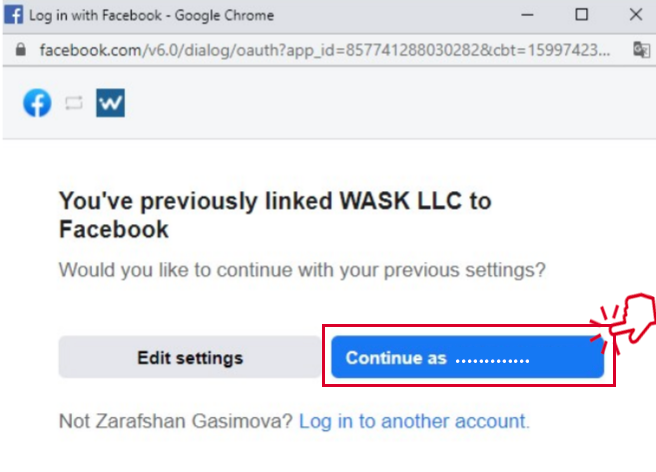 3. Click 
Continue as (profile name).
4. If you are not already signed in to Facebook, enter your Facebook login credentials (email and password).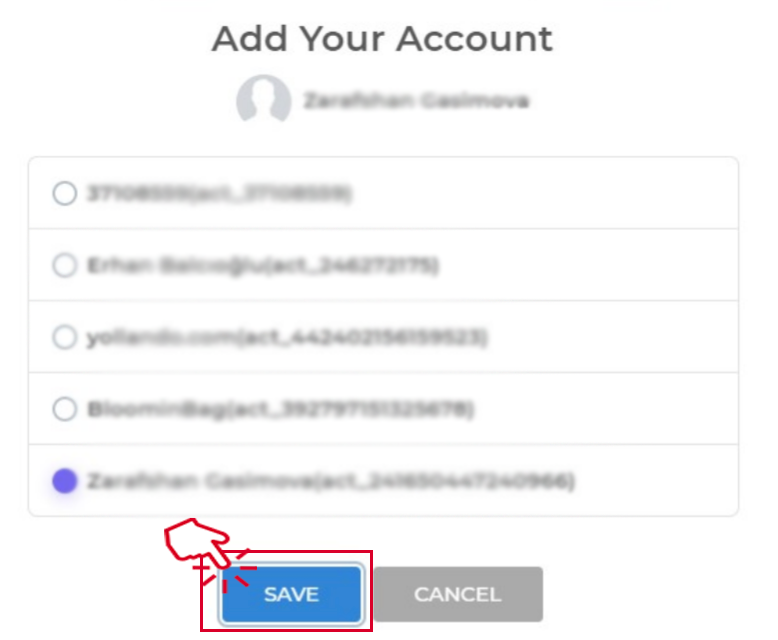 5. For Connect the your first Facebook ad account Select and Click to Save
6. Then Your Connect Successfully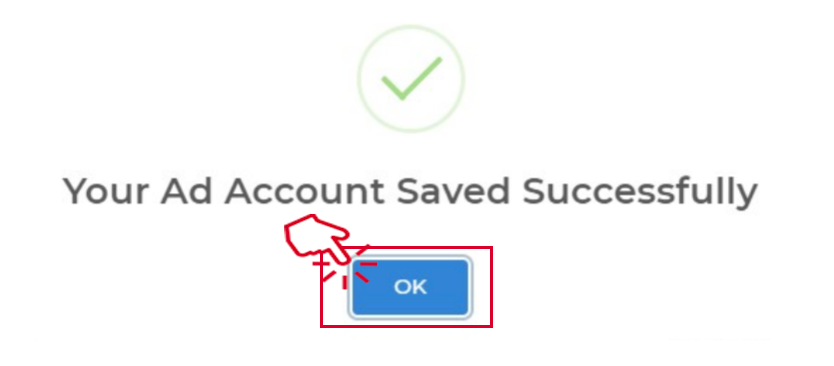 7. If you want to connect another Facebook Ad Account: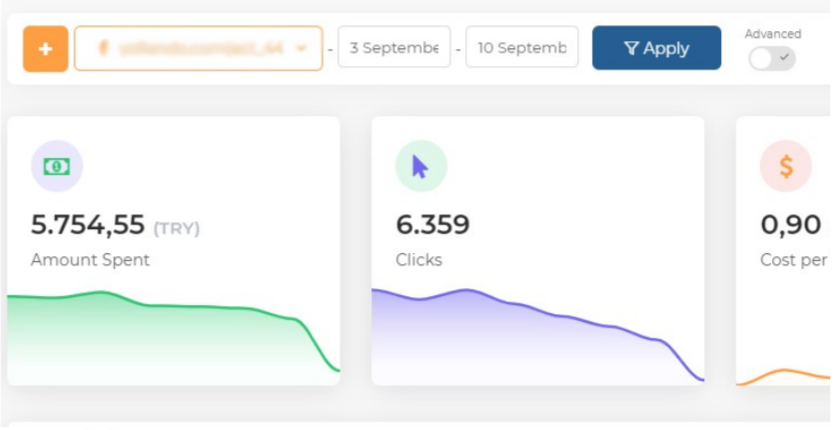 You need to click + on dashboard and start to connect Facebook ad Account.
8. Also you can connect your Facebook Ad Accouts on this way:
Go to "Account Settings"
Click to + on dashboard and start to Connect Facebook Ads Account.
Your active/running campaigns, and completed campaigns  are automatically imported, so you can create reports with that historic data.
Common Problems:
I do not want to connect my Facebook account: unfortunately it is necessary. You need to be a "real person" on Facebook to create and manage ads, so you'll need to connect your
account to use Wask and grant access to your inventory. We don't collect your account
information (no friends list, no message access, etc.) but we still need to accept Facebook's
permissions as a user. Connections to Facebook cannot be made through the Pages, only
individual users.
 I don't need to see completed campaigns in Wask: Remember that if you want to delete a
campaign in Wask, it will also be marked as deleted on Facebook. This action cannot be
undone. Please be assured that like all imported campaigns, they will not count towards
reaching the spending limit in your plan