Google Ads is a PPC advertising channel that is very difficult to learn and understand. The following step-by-step process will help you get started building your first Search Network campaign. Please note that ad campaigns on the Google Display Network and ad campaigns on YouTube are slightly different, but are managed through the same interface.
Step 1 – Create Your Google Ads Account
You want to start by creating your Google Ads Account.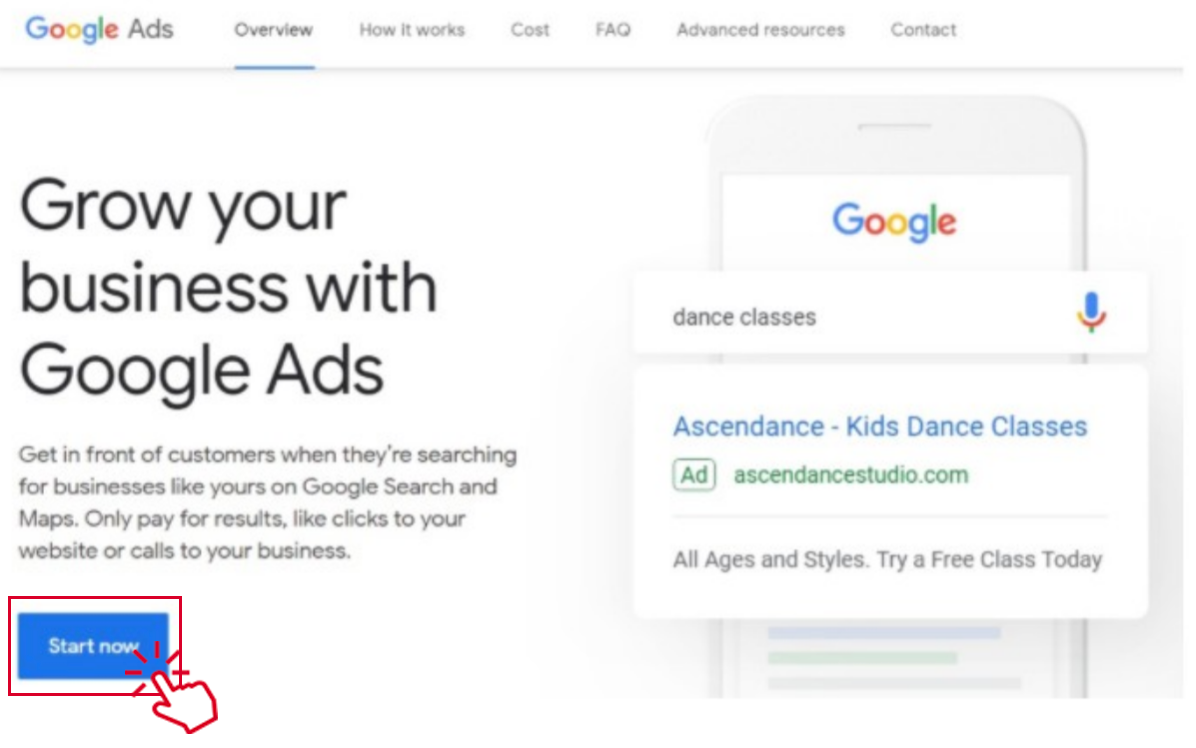 Create Google Ads Account
You can use an existing Google account to sign-up for your account. You will manage all of your advertisements in your account.
Step 2 – Use The Full Version of Google Ads
Avoid using Google Ads Express by clicking on the URL that says 'Experienced with Google Ads?'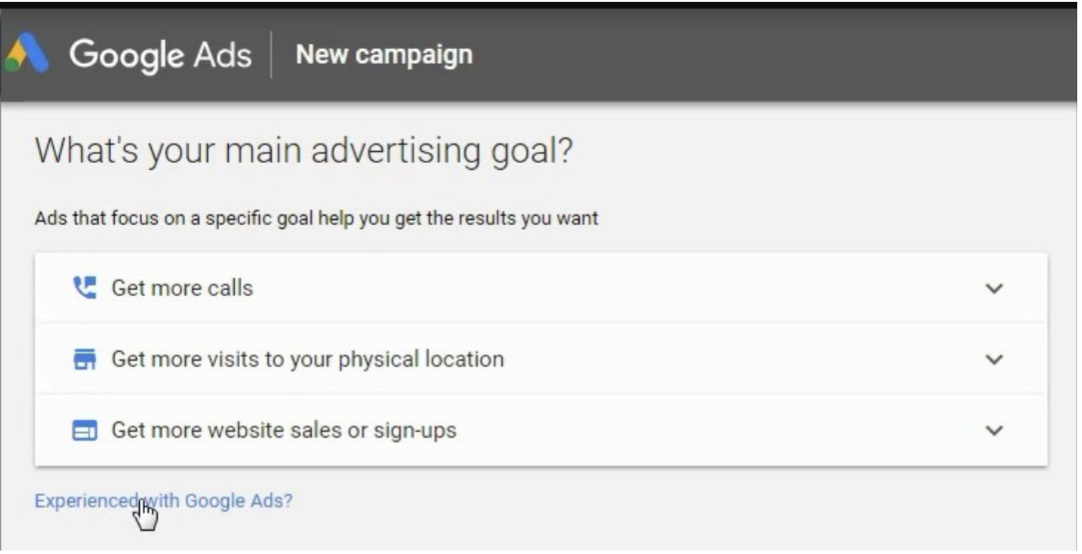 Click on Experienced with Google Ads
At the time of making this video and tutorial, Google will automatically opt you in to Google Ads Express. You want to use the full version that Google offers. Another way to double-check this is by ensuring that the word 'Express' does not appear in the URL at the top.
Step 3 – Create An Account Without a Campaign
Click on the link that says 'Create an account without a campaign' to get started in your account.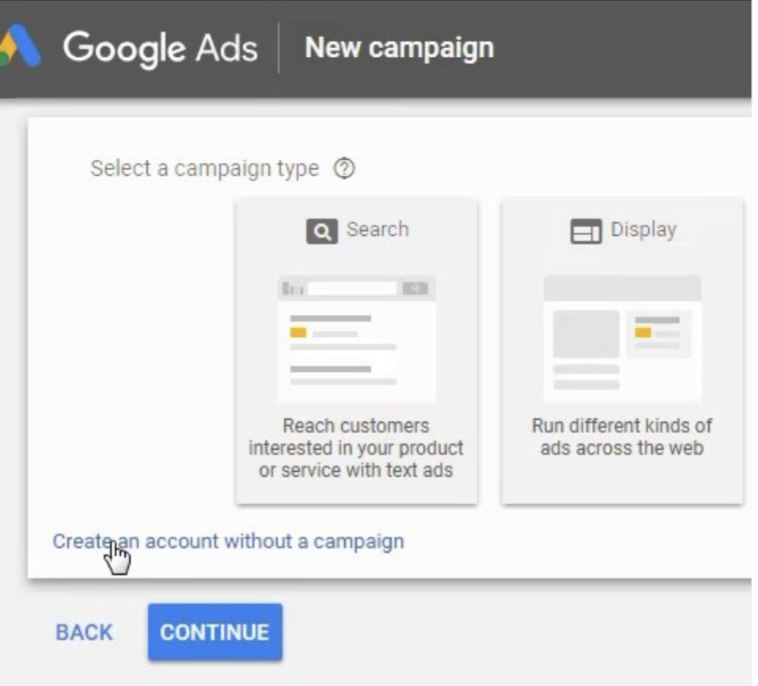 Create google ads account without a campaign.
You can create your first search campaign during this step, but I prefer to set-up conversion tracking first. That way, you can optimize your campaign for the conversions you import for your business.
Step 4 – Confirm Business Information and Explore Your Account
Confirm your billing country, timezone, and currency. Then, click 'Explore Your Account' to reach the main Google Ads screen.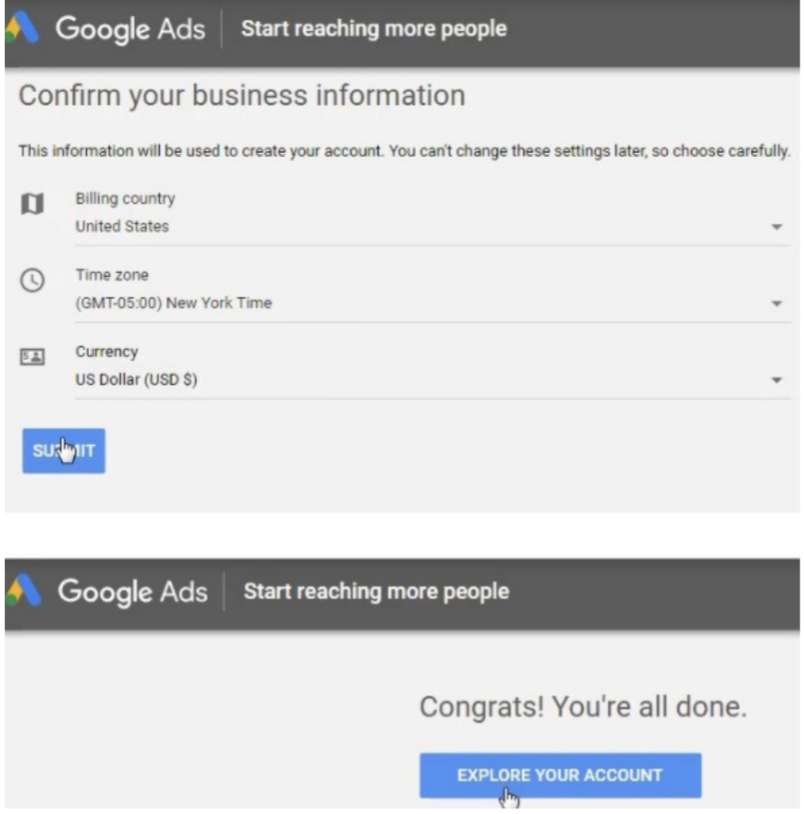 Confirm Business Information and Explore Your Account
You may have to confirm a few settings before you launch your account. After this step, you will be almost ready to get started with your first campaign. Ultimately, you need to create your account and ensure you are using the full version of Google Ads to get access to all the features.
Step 5 – View Google Ads Account Overview
Your account overview and campaign overview screen should look like the screen below.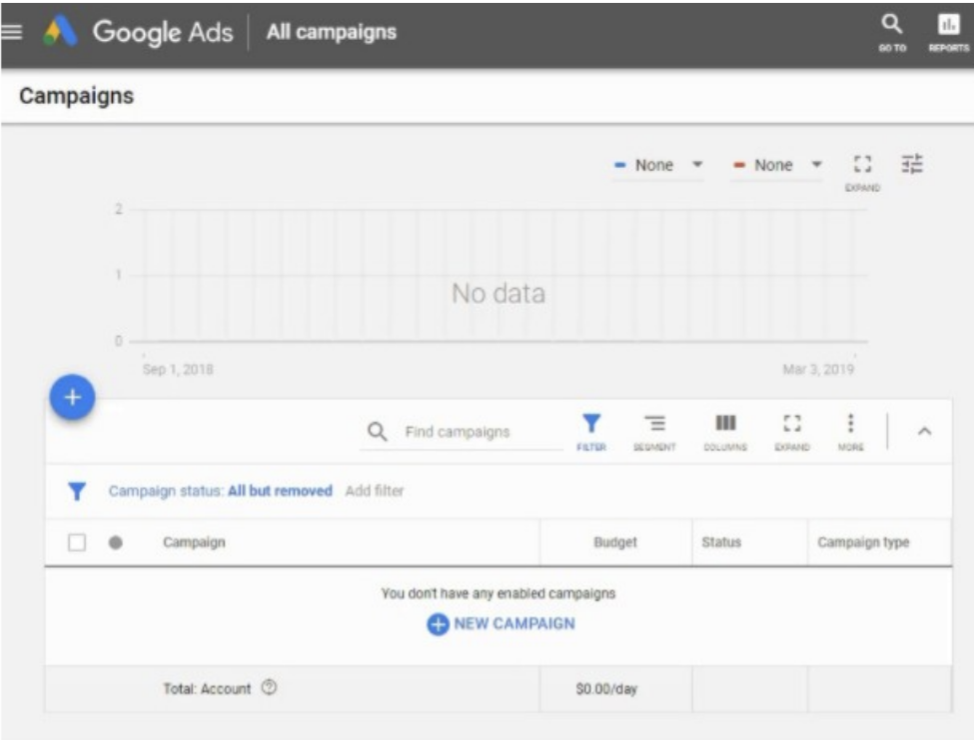 View Google Ads Account Overview Screen