According to surveys and research carried out on Internet users, a significant part of users search the Internet in search engines. 87% of these users only examine the first page of search engine results. If we look at the research results, we see that being on the first page of the search results with the Google ad for a business or brand provides a huge advantage over other competitors.
So how to give Google Ads over Wask?
Continue by clicking Google & Youtube from the "Create New Ad" option in the menu.
On the screen you saw above
1- Select the ad account where you want the ad to be shown.
2- Enter the name of the campaign.
3- Write the countries where you want the ad to be shown.
4- Write the language of the target audience you want the ad to show.
5- Determine your campaign budget
6- Select the date the ad will start running
7- Select the date when the ad will end to run
Click to "Next"
By clicking the "Add" button, you can prepare a new google search ad.
At the last stage, Advertising needs to be created. to create an ad:
1- Enter the 1st Header you want to appear in your ads in Google Search ads. (up to 30 characters)
2- Enter the 2. Header (maximum 30 characters)
3- Write a description. (max 90 characters)
4- Write Website URL
5- Determine the cost per click of your ads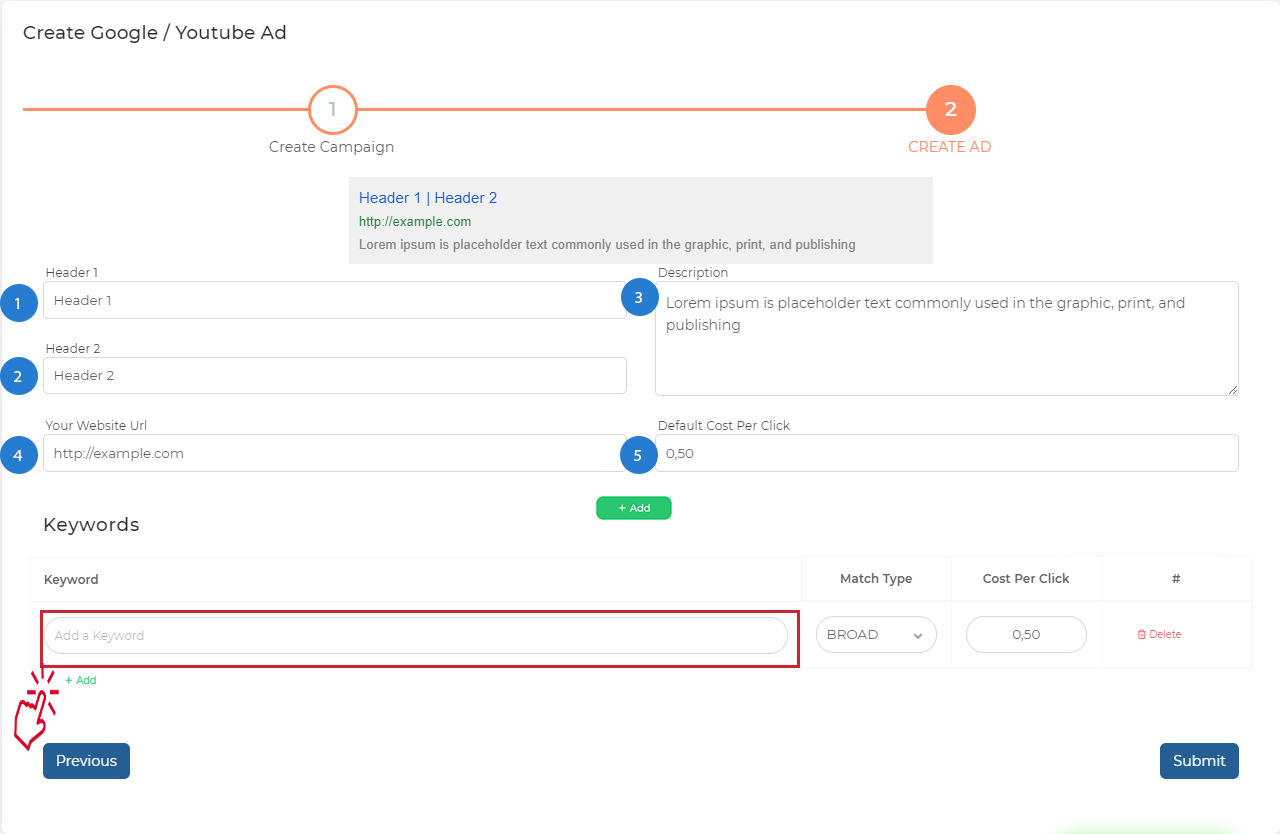 In the Keywords section, you can add keywords to the campaign by typing the keywords you want to remove your ads from, determining the match type and cost per click.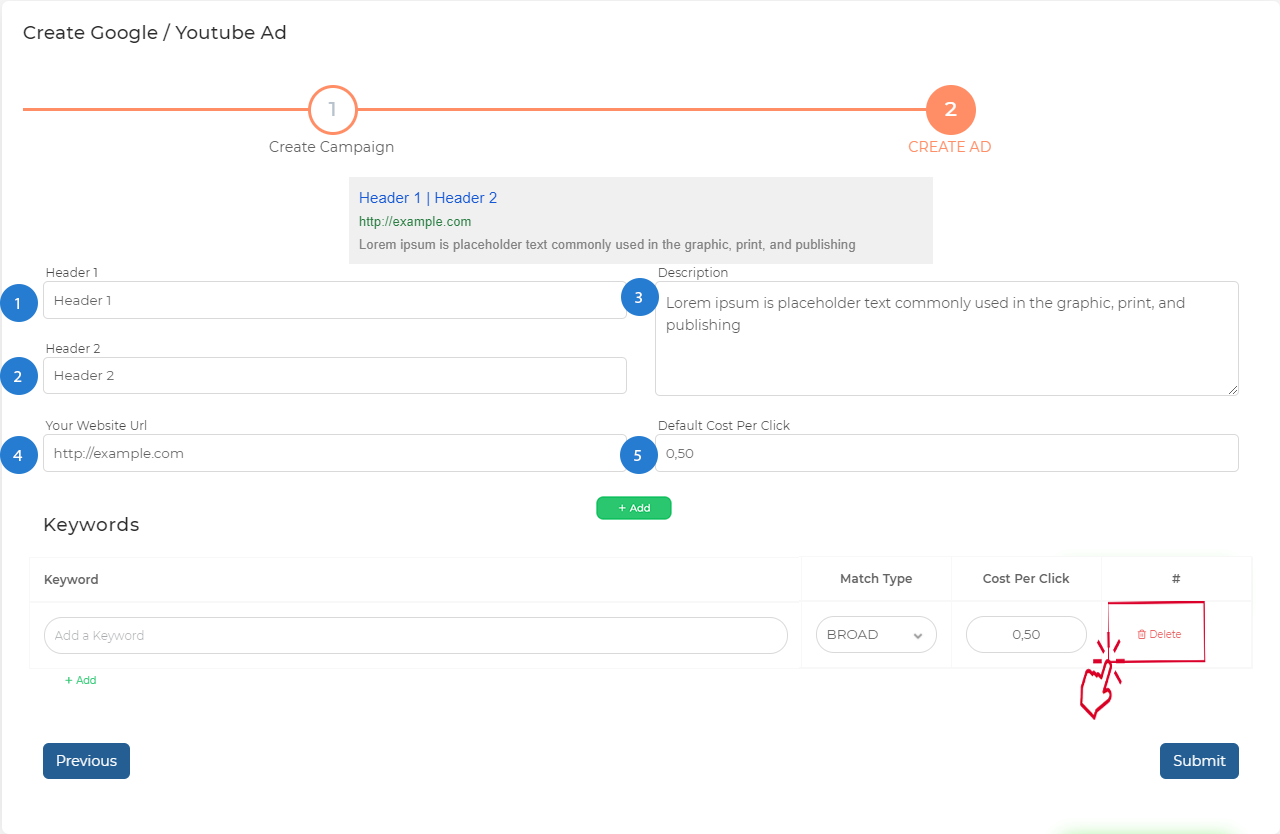 You can delete keywords using the "Delete" button.
Click to "Submit" and your ads have been successfully created!