There are three different types of Custom Audiences on Facebook. By evaluating any of these, you can manage to choose your target audience in a segmented manner. The more specific data you get, the more likely your campaign will be successful.
Creating an e-mail list is one of the most important things you can do for your business. This is one of the best ways to interact with your active customers and potential customers. Although you will create the list on your site, you can also create a list using Facebook.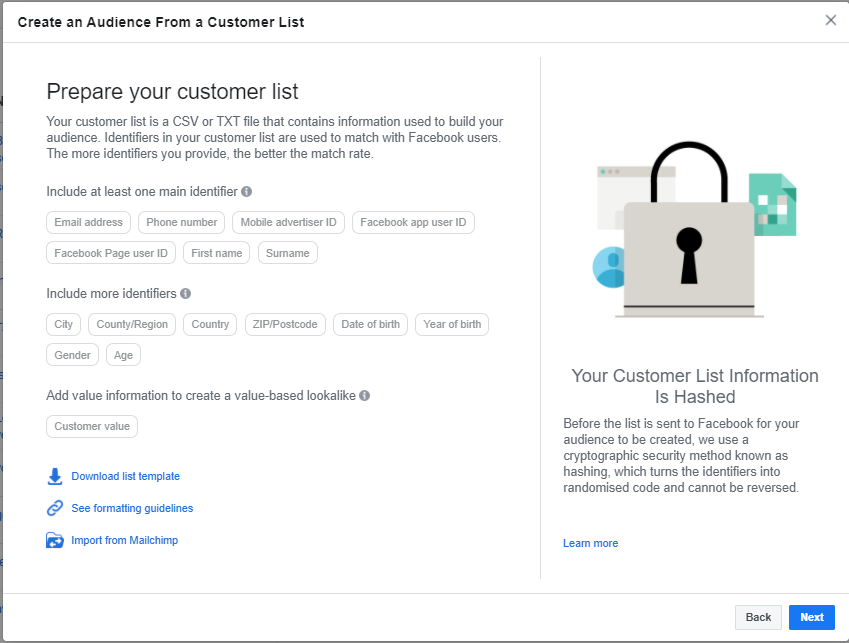 By targeting the people who visit your site, you can manage to expand your email subscriber list. You can achieve this in the easiest way thanks to the Facebook e-mail campaign that you will carry out by targeting the people visiting your site.
Email Custom Audience is a much easier option to adjust than other specific audiences. Before doing anything on Facebook, you should make a list of the email subscribers you have. If you want to use phone numbers instead of your customers' e-mails, the process proceeds similarly.
You can start uploading the current e-mail subscriber list to Facebook. If the lists you have vary according to forms, specific dates or specific links, you can upload the lists separately. You can easily perform the segmentation process through the e-mail service provider.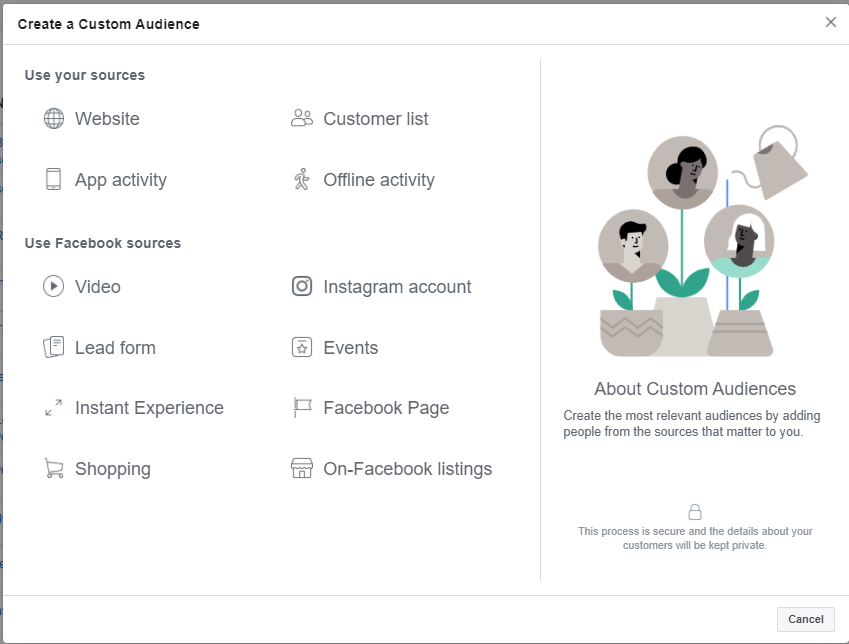 You can use two different options to upload your customer lists. You can add your data by copying and pasting or you can use a ".csv" file. Copy and paste can be quite easy for short lists, but for long lists you should get the ".csv" file from your email service provider. Before starting the installation process, you should make sure that the email addresses or phone numbers are in a single column.
If you are creating your e-mail list via MailChimp, then you can manage to add e-mails automatically by connecting your Facebook account directly to this service.
After the installation process is complete, Facebook will begin to match customer data with real Facebook users. If there are more than 20 people in your target audience, then you can start advertising. Finally, you should consider updating your email custom audience frequently. Facebook doesn't do this automatically, so it's up to you to keep your lists up to date.
There are important details to consider when using Facebook Custom Audiences. It is possible to summarize them as follows:
There is a chance that the ad account can only use one pixel. If you own more than one site, one pixel code for all other sites may be software infected. You should definitely take this into account when setting names for specific target audiences.
In order to protect someone else on Facebook, your target audience must be at least 20 people to publish ads. If your site is not getting enough traffic, you should continue with your traffic value.
You may not include site traffic or customer options in Audiences. Not everyone who visits your site is using a Facebook account. Similarly, it is not possible to target people with alternative emails for Facebook accounts.After creating a Custom Audience, you can start advertising. You will be able to choose one of the Owned Custom Audiences to target with each new campaign.