Keyword allows users to find words or groups of words written in search engines such as Google. The act of deciphering relevant popular search terms written in search engines to rank higher on the search engine result page is known as keyword research (SERP). Without a thorough keyword research and planning, your Google Ads campaigns are at higher risk of failing. So, how to do Keyword Research for your Google Ads to help you improve campaign performances.
Think like your customers for a good keyword
Keywords and phrases should be specific and relevant to your offer. When someone writes your keywords into Google, they must be looking for a business exactly like yours consequently they will be likely to buy from you anyways.
Put yourself in your customer's place. If they were looking for a product or service like yours, what words and phrases would they Google? If the comments you write about your products or services are written exactly like what the customers are thinking, it helps you decipher the search engine.
Connect them all together
It's not just about paying to be at the top of the list; Google rewards relevancy. Therefore, your keywords should be closely linked to the phrases in your pay-per-click ad. This should match the words and phrases you use on the landing page on your website to which ad is linked.
Avoid using terms or words that are too generic. Do not add keywords that are not relevant to your ad, because the people you attract will not be interested in your product or service and will negatively affect your business because it will increase the cost. Single keywords are often very generic, whereas longer phrases are often more targeted.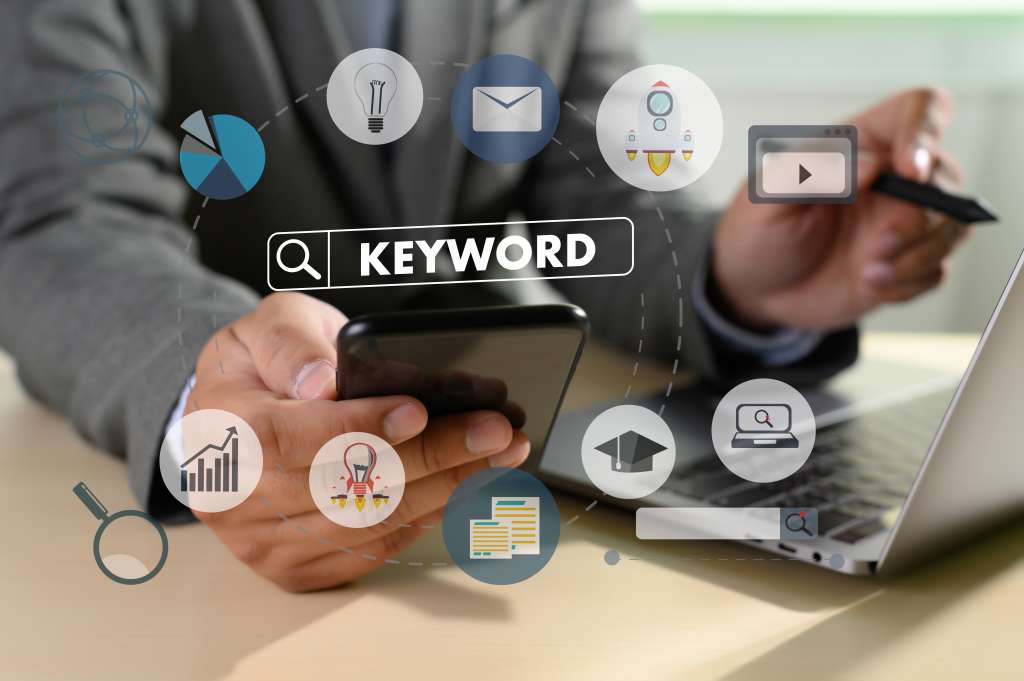 List different variations
Customers may refer to your product or service in a variety of ways. Therefore, always list the variations in your keywords. You can even list common typos.
You can use Google Ads Keyword Planner to get ideas about keywords and expand your list. All you have to do is submit a word, phrase, or web page about what you want to advertise, and then select relevant keywords from the results.
Know the purpose of keyword matching options
Google offers several ways of keyword match types such as broad match, phrase match and exact match. So knowing what each of those keyword match types are and using them in way to get better results will increase your campaigns' chances of success.
For all keywords, Google's default setting is broad match. Your ads can be triggered when someone searches for any word related to your keywords. If your keywords are garden design and care, for example, your ad may appear if someone writes 'garden care'.
Phrase match triggers your keyword and some close variations of them. In order for phrase match to trigger your ad, the search queries should include your phrase in the correct order. You can have additional words before or after your phrase.
The exact match goes one step further. Searches must match your keyword phrase. Enclose [keyword phrase] in square brackets to get it. With exact match, you can get higher click rates (CTR) than your ad only appears when searches are specifically relevant to your keyword phrase.
Use negative keywords
Excluding negative keywords is a useful way to stop irrelevant searches from triggering your ad. Add a minus sign in front of a keyword so that it is specifically excluded.
You may find that a keyword you want to use is also associated with something else. A keyword, for example, could have multiple meanings, or your company name could be the name of something completely unrelated. In this case, you can use negative keywords to prevent your ad from appearing in these searches.
Once you've done your keyword research correctly and successfully, all you must do is integrate it into your ads. Using Wask, you can easily run your ads from platforms such as Facebook, Google, and track your ads from a single screen. To improve your digital ads with many smart solutions; Sign up for free to WASK.