What are KPI's for E-commerce?
KPI's, or Key Performance Indicators, are a way to forecast or identify future success towards a specific business goal, whether in marketing, sales, or customer service, among other departments.
Types of KPIs include performance metrics, customer-centric metrics, and financial metrics, among others.
Tracking KPIs will help an E-commerce business understand how well they're performing in alignment with their business objectives. Think of it as a map of sorts, with milestones marking the distance travelled, or goals hit.
In short, KPIs are imperative to a business's success, and monitoring them is imperative to ensuring success. Not only does it allow a business to know when to pivot if things are going south, but it informs a business when to stay the course if things are going right.
The Importance of KPIs for E-Commerce Businesses
Not tracking how KPIs are measuring up against your goals and objectives is like running your business solely on guesswork and gut feelings. Simply put, it's like running your business blind.
How are you going to know when something goes wrong? How you are going to know when to celebrate when something goes right?
KPIs provide your business with the information required to take actionable steps towards your goals. To use another metaphor, it's like a compass for your business, telling you whether or not you're going in the right direction.
The importance of KPIs is undeniable. If you aren't yet tracking their metrics and ensuring success, you need to start.
So, what makes a given KPI effective and valuable to a business?
What Makes an Effective KPI?
In brief, an effective KPI provides you with a clear outline of whether or not you are in line with your goals and objectives. An effective KPI is measurable, accurate, provides actionable recommendations, and affects the bottom line.
Below are five characteristics of an effective KPI:
Is measurable against your goals and objectives
Provides accurate data and information
Affects your revenue and bottom line
Provides real-time information and data
Helps you understand your business positioning by providing actionable data.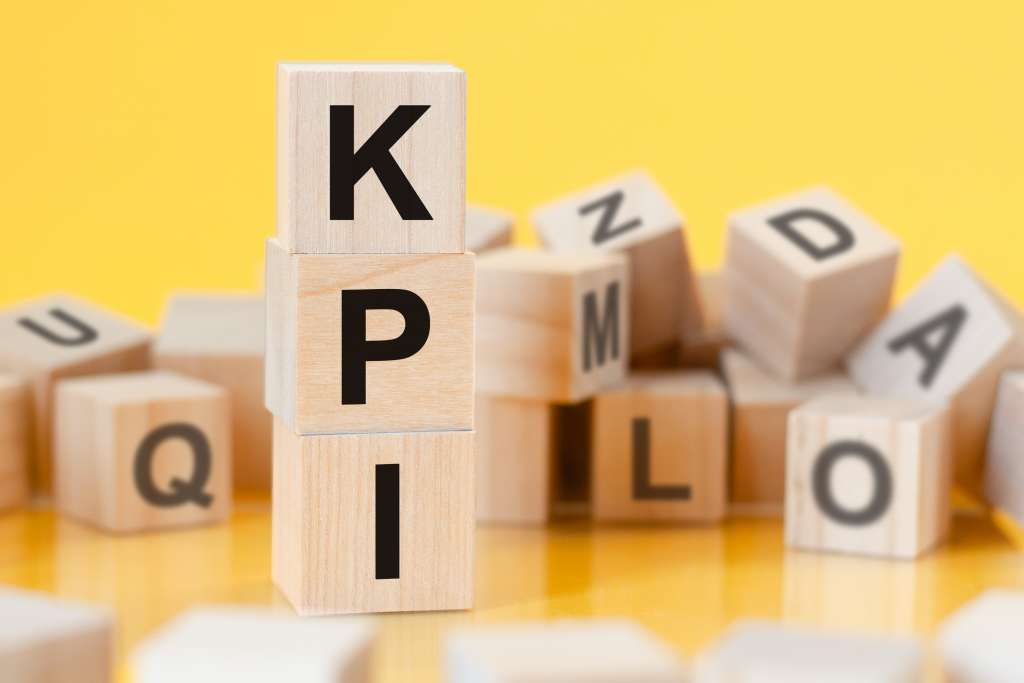 The Most Important KPIs for E-commerce Businesses
While there are several KPIs that businesses use on a daily, weekly, and monthly basis, below are the top five most common, most widely used, and most effective KPIs for your business:
Revenue Growth
Gross Profit Margin
Customer Retention Rate
Conversion Rate
ROAS (Return on Ad Spend)
Other notable KPIs include AOV (average order value), CAC (customer acquisition cost), shopping cart abandonment rate, and customer lifetime value, among others.
First, and arguably most obvious is revenue growth. Not only is the primary intention of most businesses' growth, but revenue is the most relatable KPI when it comes to growth over time.
Second, and also arguably the most obvious is the gross profit margin. Calculated by subtracting the cost of goods sold from total revenue and dividing it by revenue, businesses can gauge their margins. Understanding how much or how little they are profiting against sales is another key indicator of their success and business functions.
Next, are two KPIs most widely used in an E-commerce setting, and that is Retention Rate and Conversion Rate. At its most basic, both KPIs depict the quality of their offerings. In other words, understanding the rate at which customers are converting and the rate at which they're staying, whether for the short term during a given website visit, or for the long term as a loyal customer, tells a business how valued their offerings are. Moreover, it provides the business with the data necessary for understanding the success of marketing tactics, website functionality, and content quality, among other factors.
Lastly, if you're an e-commerce business, you're likely involved in some type of digital ad strategy. As such, it's important to understand where your ad investments are going and how well they're performing. This KPI will help you make key business decisions and provide you with the information necessary to either pull ad spend and invest further.
Final Thoughts
While KPIs can be difficult to implement, especially for a startup or small business, the value that it provides is undeniable.
If you're running a business, it's important to run it properly. Understanding key metrics that define the success of your business, but now and in the future, will allow you as a business owner to make key business decisions to further your business's growth and success.