Want to grow your mailing lists, collect more data for your business, and increase your conversion rates? To achieve all this, you will need an effective Landing Page. Landing Page in short, a static web page that your potential customer encounters on their first visit to your website. Tips for creating landing pages with high conversion rate:
1-Use the CTA button.
A call to action (CTA) is a button that you add to your landing page to allow visitors to take the action you want. Placing an accurate CTA button with the goal of taking potential customers to the next stage of your sales funnel will allow your Landing page to increase your conversion rate.
2-Increase the speed of the Landing page.
Today, the importance of digitalization and internet speed occupies a great place. Therefore, failure to fully load a page into the browser will cause visitors to visit another website. Landing page's fast openability is one of the factors that will increase the conversion rate the most.
3- Include more images.
According to research and user behavior, it has been observed that many website visitors respond more positively to images than to texts. Add more images such as photos, videos, GIFs to make your Landing page more stylish and impressive.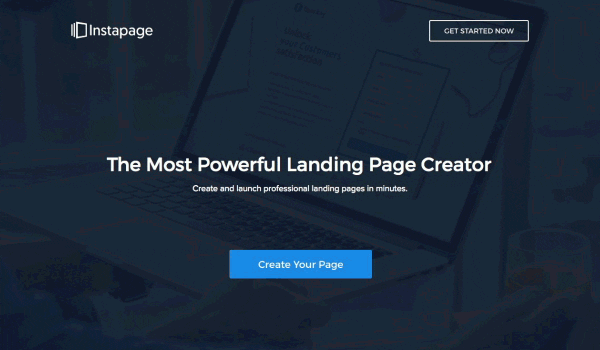 4- Prove that you are reliable.
According to another study of user experience, it shows that many users do not trust the ideas of people they don't know. Users who rely on user comments on influencers and e-commerce sites do not provide access to sites that do not have comments or whose reliability is unclear. Adding customer comments or testimonials to your Landing page to increase your reliability will have an effect that will increase your conversion rate. In addition, you can add a statement that user data is secure. Being in constant contact with your customers (for example, through your social media account) will also be visible proof that you are reliable.
5-Analyze and optimize your Landing page
Landing Page is the first thing that will meet the user visiting a brand's website. To achieve a high ranking in the Search Engine Results Page (SERP) ranking, the website must be optimally optimized. To improve your Landing page, you should always follow your page and analyze what is performing most. As a result of these analyses, you should constantly improve and update your website.
6- Create a simple landing page
Remove unnecessary content that doesn't work or that your visitors won't be interested in from your Landing page. The simpler and simpler your Landing page looks, the more attractive it looks to visitors. What is searched for on non-mixed websites is much easier to find. People who visit or visit your website should quickly enter and find the result they are looking for because of the race over time. Having too many images and articles on the landing page will distract visitors and lead them to leave the site. You can choose ways to make your content more legible, such as sorting it into items, if necessary. A store that looks neat always attracts more customers.
As a result, an effective landing page has the power to generate quite a lot of traffic. After designing an effective landing page, you can easily link your website to WASK to advertise to your existing customers or potential customers like your customers.
WASK's trusted plugins allow you to place remarketing ads on people who interact with your site or find people like customers registered on your website and offer a user-friendly interface where you can easily track your conversion rates decisively.