Today's business landscape is quickly gaining traction in the digital space, with many businesses making the move to online. Not only are they realizing the value that the digital space offers, but they're beginning to understand that social media is the most abundant place for consumers to live.
As such, today's modern businesses are largely running their marketing strategies via social media. This includes content marketing, digital ads, and organic social media strategies.
Luckily, there are now innovative, streamlined platforms that help businesses manage their social media pages all in one place, from content planning, scheduling, and uploading, to strategy creation and communication.
In this article, we compare the top four social media management tools for your business so that you can better understand which platform is most suitable for you!
In what follows, we'll be comparing the following platforms:
Hootsuite
Sprout Social
HubSpot
Zoho Social
So, without further ado, let's get right into it!
Hootsuite
Rating: 4.25/5
If you've been in the social media space for long enough, you've likely heard of Hootsuite; it's an instant classic and a trailblazer for social media management tools. Unfortunately, many social media platforms that came after it has since surpassed them in innovation, ease of use, and feature availability, among other things.
Nevertheless, Hootsuite is still a great tool that does its job well.
Because they've been around for some time now, Hootsuite has been able to make its name in analytics and performance tracking. With arguably the most intuitive and comprehensive analytics tools of all management platforms, we give them a 5-star rating in this category.
While Hootsuite does offer a free trial, they do tend to get costly once you begin to take advantage of the additional tools and features offered. Depending on the size of your business, this may or may not be of benefit to you.
Sprout Social
Rating: 4.8/5
 For businesses looking for a platform that primarily allows scheduling and content planning in the easiest, most streamline of ways, Sprout Social is it. With usability off the charts, publishing features amongst the best, and an interface that's easy to comprehend, Sprout Social is a top choice for most.
Moreover, it offers an extremely useful analytics tool that's easy to offload and integrate into your business's KPIs. From engagement metrics to ROI data across all platforms, Sprout Social has it figured out.
The best part? They offer a free 30-day trial and they remain quite affordable after that!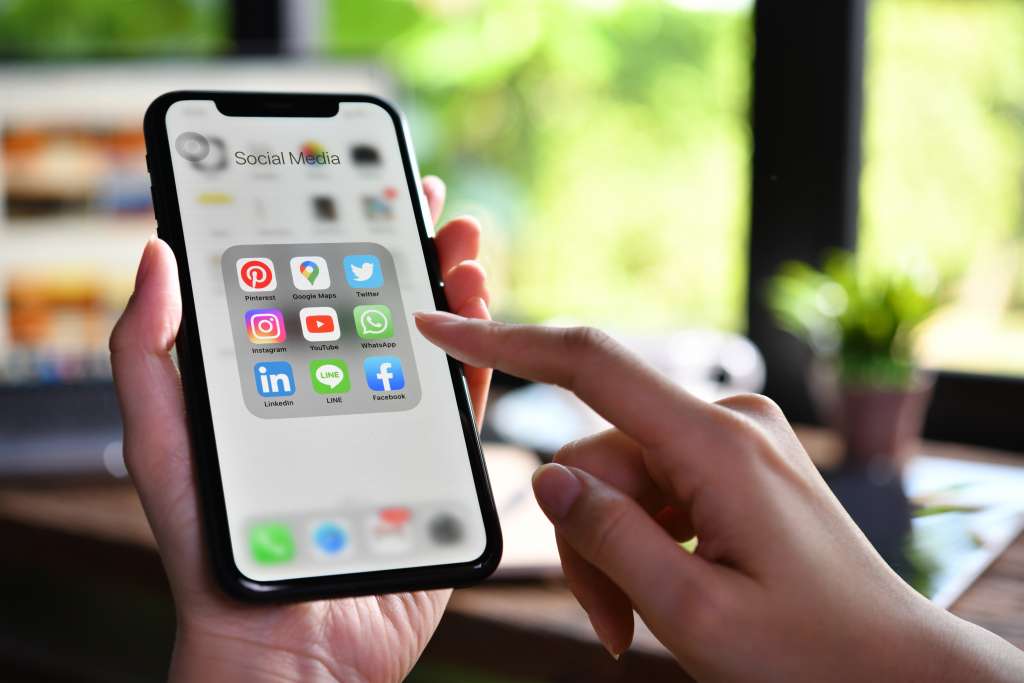 HubSpot
Rating: 4.5/5 
For the ultimate, all-in-one, automated experience, choose HubSpot, a CRM and social media management platform that allows businesses to run their entire marketing department in one place!
With an abundance of features and integrations, versatile in all manners and capabilities, businesses can now manage social, measure success, and mitigate marketing tasks, and with much of it being automated.
HubSpot does an incredible job doing the heavy lifting so that businesses can put their energy and efforts elsewhere. The ultimate result?! More growth and greater success.
Zoho
Rating 4/5
If you're looking for a smooth, streamlined social media scheduler, Zoho Social is for you. Similar to HubSpot, Zoho also comes equipped with an integrated CRM function that allows businesses to manage everything in one spot, from emails, SMS messaging, social media, and financials.
So, whether you're simply looking for a functional social media platform or an all-in-one CRM tool, Zoho can provide it. If you want to give Zoho a try, the good news is that they offer a free trial! The unfortunate part is that this free trial is quite limited in its functionality. As such, you'll have to pay a hefty price if you're looking to use Zoho in all of its glory.
Nevertheless, a great social media management platform for small, medium, and large businesses alike.