What is Digital marketing, and today what is the best marketing solution?
Digital marketing covers all activities to promote your product / service through in online channels. Digital marketing saas software is the most effective growth hacking method for newly established businesses, start-ups, entrepreneurs. Because you can compete with the monster companies in your sector in proportion to your budget.
If we need to sort the types of digital marketing; SEO (search engine optimization) SEM (Search engine marketing) SMM ( social media marketing), Mail Marketing, Content Marketing, Google display ads, Facebook cpc ads. And other platforms, apps and more…
To start digital marketing, you will need an expert consultant. But proficient consultant charges can be very expensive. You can create successful campaigns provided that you are an expert consultant, so he will now a where can stop the budget? What is Average Engagement Rate? how many % should be Ctr? How many people should be in audience data?, What are the close interests of my brand's potential consumers ? Which CTA is better in social media channels? Which searching terms can allow me to view and compete without competition? And many more questions… of course. If you hire a lead expert consultant, they can solve and training to you. But you may need to pay high consulting fees, and firstly your consultants meet to your brand, products, audience and another details and it's take a lot time.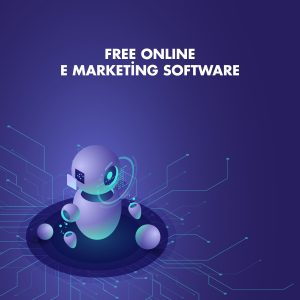 If it managing from digital marketing software or consultants your e-marketing can see successful results. On the other hand, you can measure to ROI (return of investment) to fully independent channel based metrics and refractions.
A software can help you view the data you want at any time 24/7. a consultant will not make any effort to share data, except on the days when he submits a report. If you have an effectively idea for promote, it will be a great campaign in expert hands. at this point you need to be careful so in digital marketing in 2019 have a lot consultant / digital advisor / marketing managers has become a great human resource in this field over the years.
If you need to give an advice; Artificial intelligence based digital marketing techs can help with machine learning. And their privilege a lot of interpretable data analysis and can offer the best solution for your Product/service. Today, so in 2019 what would you prefer? Old and traditional campaign management OR artificial intelligence based digital marketing software's and hosted by lead expert's consultants. everyday renewed and changing marketing world, for someone who is curious about innovative ideas