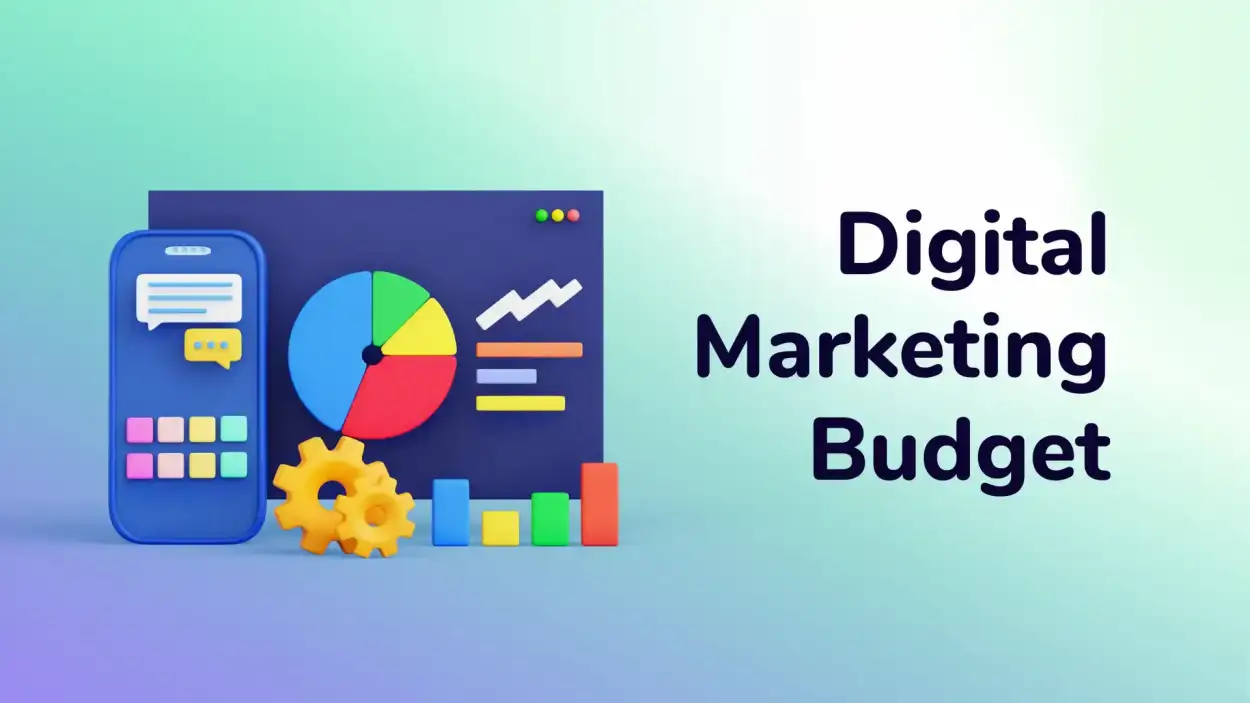 How to Allocate Digital Marketing Budget for Your Business? 

6

min read
Digital marketing budget should be managed correctly. A properly managed budget helps your ads reach potential customers.
While creating a digital marketing budget strategy, it is correct to prepare the budget you will allocate for these activities in detail. If budget management is not done correctly, you may not know which social channels to invest in, and therefore the return on investment of your marketing efforts may decrease. You should also manage your budget while developing your marketing strategy.
With the advancement of technology, advertising spending on digital media globally has increased considerably. With relentless development and transformation, advertisers aiming to access all kinds of devices and platforms have turned their attention to effective digital marketing budget allocation.
In order not to fall behind the competitor companies, we recommend you to review our article as it will be useful to focus on this issue and improve yourself. In other words, the percentage of the marketing budget spent on digital will be around 5-7.5%.
How Much Should You Budget For Digital Marketing?
To create a digital marketing budget, you must first know the buyer of the service you are selling. If you can analyze your customers and even your potential customers' needs well, you can create a solution story for them.
In this way, both your story will be your journey and you can fill in the gaps by creating solutions. Make updates by frequently checking that your budget and goals are consistent, taking them step by step instead of unrealistic goals away from the market.
Focus on increasing ROI. As in every company, take precautions by thinking that there will be certain expenses specific to your sector. Prioritize your planning. Instead of doing everything at once, choose the ones that take precedence over the variables that act on each other. After choosing the most priority digital marketing types for your company, plan a digital marketing budget.
Read more: How Much Does Google Ads Cost?
Costs that will Affect the Digital Marketing Budget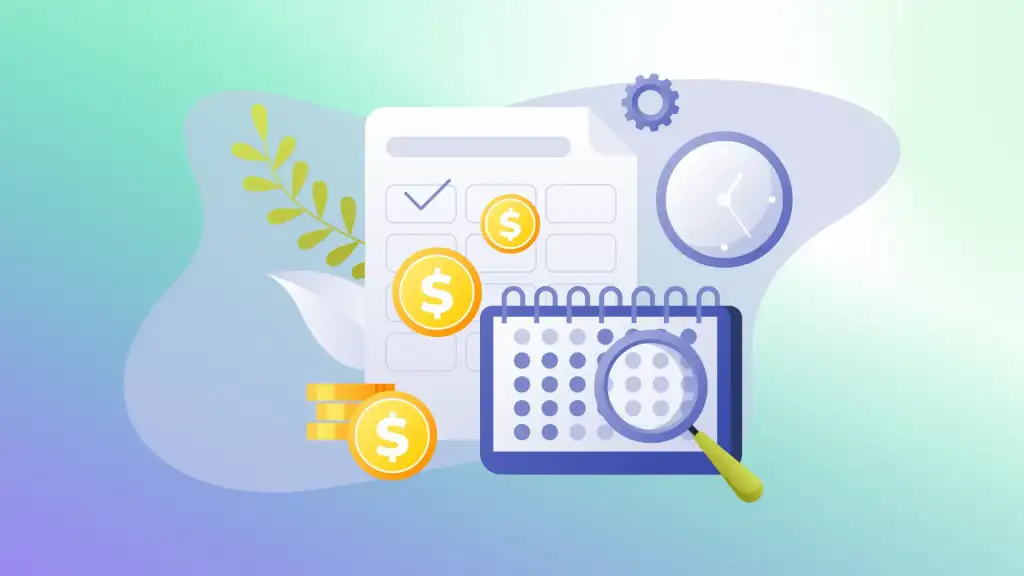 It is possible to divide these costs into more general areas such as software, advertising, and content marketing. The software part is one of the most preferred ways to facilitate processes such as campaign execution/editing and to save time. There are many artificial intelligence-based creative software that can do many operations such as CRM, content design, and data reporting.
Let's come to the advertising costs… There are many areas of spending for advertising costs. Some of these are local and social media ads, search engine ads, ads such as sponsored ads, and the firm needs to determine the budget to spend on them.
This includes content marketing and advertising. Planning in accordance with the costs of these two factors will indicate that you will be cautious in your journey regarding the digital marketing budget.
How to More Effectively Manage Your Marketing Budget?
Since we know what a marketing budget is, it is necessary to understand and apply it correctly. In this sense, we have listed the following steps for you to be a guide.
Set Your Goals
Setting your goals should be your priority when making a digital marketing budget plan. Your goals will give you insight into which marketing channels you will benefit from, so you can determine which marketing channels you need to allocate a budget for.
As a company, you should plan what kind of feedback you expect from digital marketing ad efforts and set goals for yourself. WASK helps your social ads reach the right audience with a personal advisor service. So you can eliminate your trial-and-error method and lower your advertising budget.
See Industry Trends
You should also look at the industry trends before making a digital marketing budget plan. Which channels do companies use and how? Which media are being used for advertising? How often do these studies take place?
When you examine the digital marketing activities of competing companies, you can see what kind of activities these companies do to reach their target audience. You can also work on the channels where they take place, or you can use different channels that do not exist but have the potential to reach your target audience for social ads.
WASK allows you to easily identify the right target audience and make advertising-focused advertising with artificial intelligence in the SaaS marketing budget planning process. Thus, we do not spend to the masses outside our target, we get maximum benefit with a minimum digital marketing budget.
Set Your Annual Marketing Budget
You need to determine how much digital marketing budget your company will allocate annually to your marketing efforts. This plan should include digital marketing as well as offline marketing. In this way, you know your annual budget and you can build your marketing efforts on more solid foundations in this direction.
WASK is also your biggest helper to protect your budget and we can say that it is a kind of digital marketing budget calculator. You can set a budget quota for your ads, and your ad may automatically pause when it reaches your specified quota.
Use a Digital Marketing Budget Template
Using a digital marketing budget template can be useful if you don't know how to divide or track your marketing spend, or if you're not sure how to do it. The template shows you details you can't see, and you'll make your plans faster.
Divide Your Budget Into Branches
If we take digital marketing as a tree, the branches of the tree will be different marketing channels. In general, after you have allocated a digital marketing budget, you should divide it into separate branches.
Social media ads
Google Ads
Blog works
Content work with digital publishers
Influencer marketing
SEO work
PR studies
If your target audience is more active in social media, your social media and content marketing efforts should be at the forefront. In this case, you will still need to allocate your advertising and social advertising budget to these channels.
The most important issue when doing digital marketing budget management will be to determine the primary advertising channel for you. Once you've prioritized, you should identify other marketing efforts that will feed this channel and allocate the remaining budget to these areas.
The marketing budget breakdown allows you to make long-term marketing plans and helps you measure how much return you'll get on those marketing efforts. For this reason, you should separate your budget according to different channels and divide it into different branches.
What Should be Considered in the Digital Marketing Budget?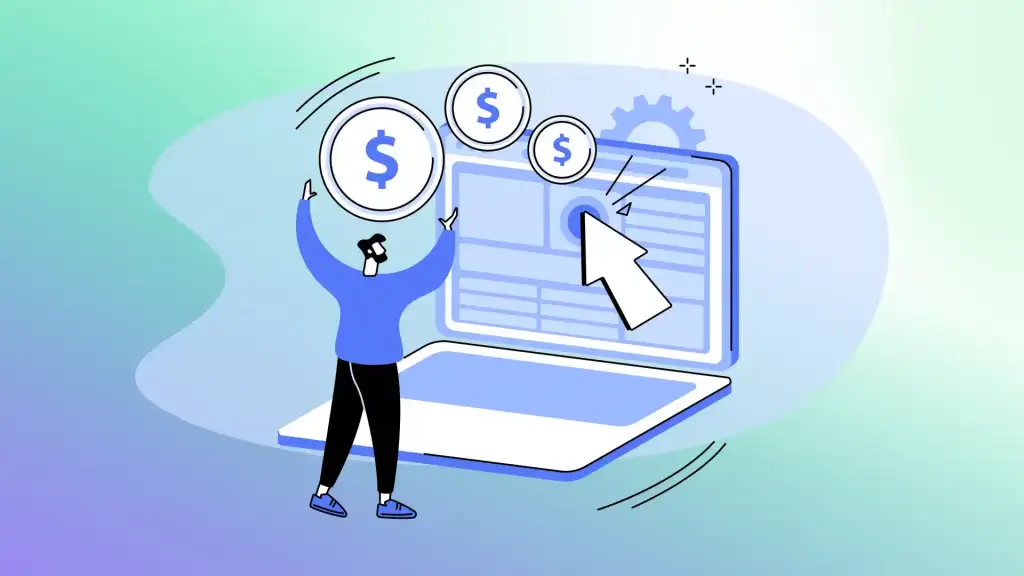 Setting a budget is a very critical issue in the world of digital marketing. To use your financial resources effectively, you must consider several factors. To make the most precise budget change, we recommend reviewing your previous insights and reviewing your successful campaigns.
Additionally, if you keep a summary of all the budgets you've created on a daily or monthly basis, as in the example of a digital marketing budget, it will be extremely helpful for you to determine if your budget is being spent correctly. So it will be easier to manage your budget.