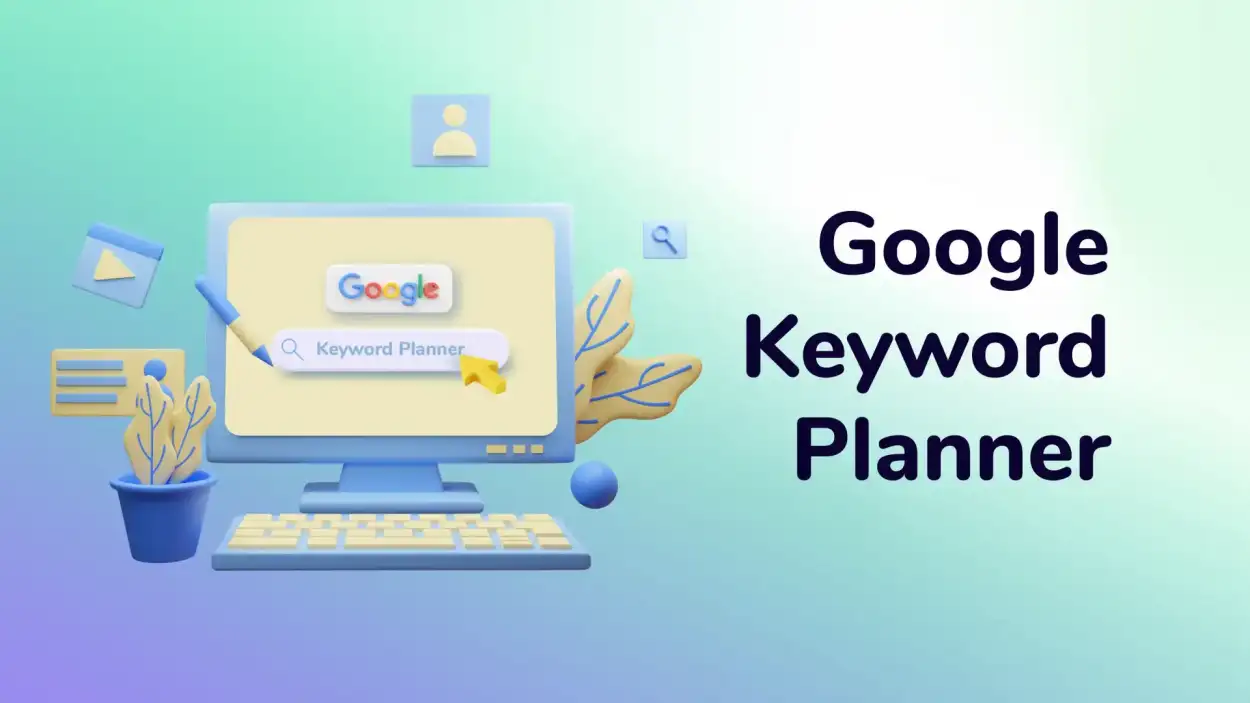 How to Use Google Keyword Planner?

7

min read
Click to discover the keywords of your campaigns by doing SEO work with Google Keyword Planner!
We know that you need the most searched words for your advertising campaigns or content production on your website. So we need to learn how to do this practically and how to rank ourselves in the search results. If you want to learn how to better use the Google Ads Keyword Planner, this article is for you!
Below, we'll discuss what a keyword planner on Google is and tips on how to use it more effectively. So, without further ado, let's move right into this step-by-step guide:
What Is Google Keyword Planner?
The Google Keyword Planner (free) is a good tool for getting keyword ideas and ultimately developing your keyword strategy because it does exactly what its name implies. The best part? It's free to use! Also, if you are looking for another free keyword research tool that is easy to use; We offer this service to you at WASK.
Not only does the Google Keyword Planner tool suggest effective potential keywords and ad groups but it also recommends ad bids and budgets, as well as allowing you to forecast how your ad will perform by using such keywords and keyword phrases.
While this tool is great, it's only truly effective if you know how to use it. Once you understand the basics, it's time to take your campaign to new heights by implementing strategies and tips that will only benefit your ad campaign.
How to Set Up Google Keyword Planner?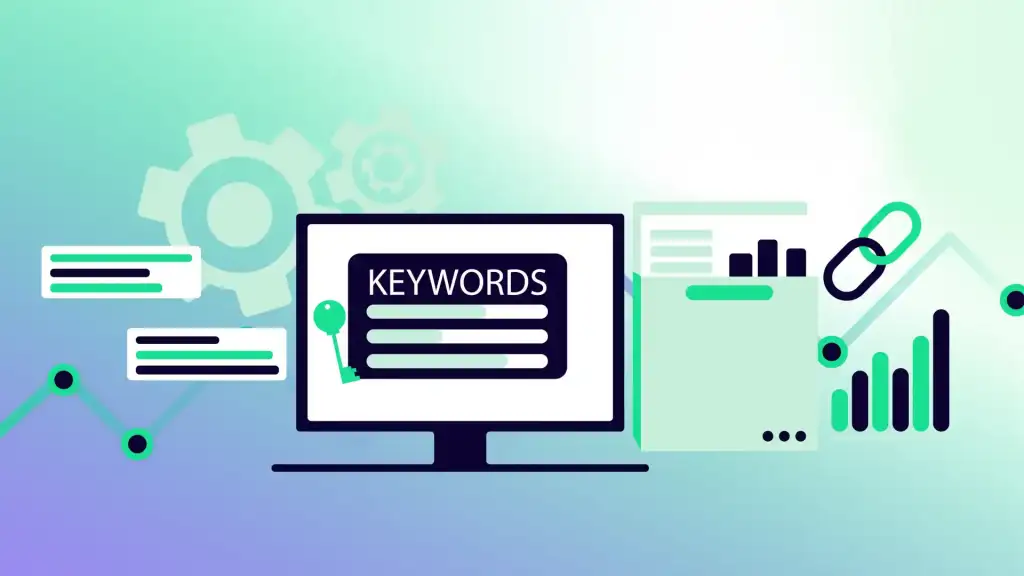 Below is a comprehensive, step-by-step listicle not only on how to use Google Keyword Planner effectively but ways to better make use of the Google Keyword Planner for a more successful ad campaign! Let's get into it…
1. Log Into Your Account To Access and Choose the Tool You Want to Use (Google Keyword Planner)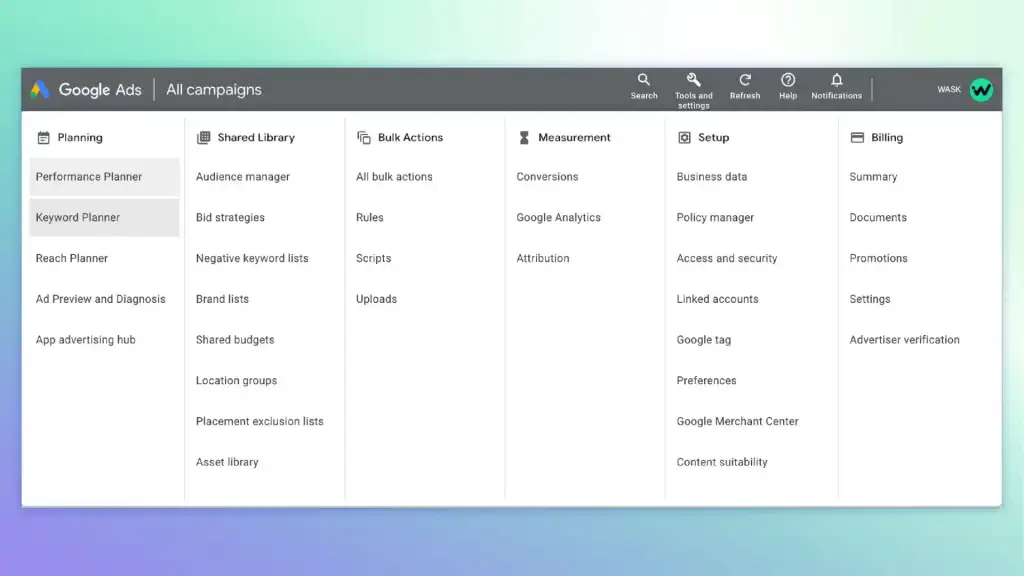 Google Ads has a system that requires you to create an account to access the keyword tool. At this stage, you must first open a Google Ads account or log in if you have one.
2. Google Keyword Planner
Open your account and click "Tools and Settings" in the menu you'll see just above. From this section, you will also access the "Keyword Planner".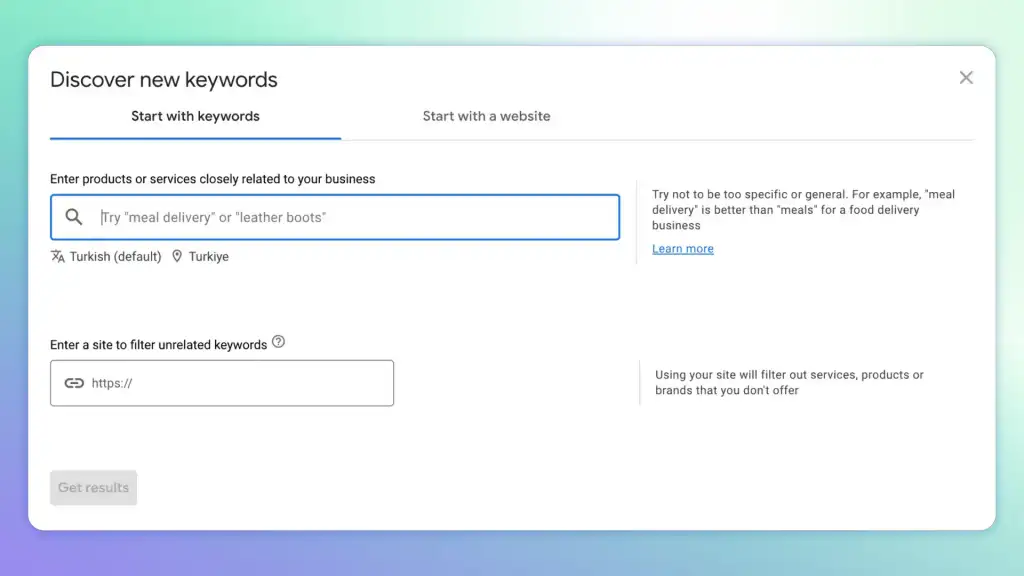 3. Filter and Sort Search Results
If you'd like to see Google Keyword Planner search volume and metrics for any set of keywords that you specify, click "Get search volume and forecasts." The other way is to click "Discover new keywords" to find new keyword ideas. You can both generate ideas for words that are suitable for your company and benefit from the words of that page through any URL. Remember to also select targeting options by industry and location availability.
4. Analyze the Keyword Ideas Section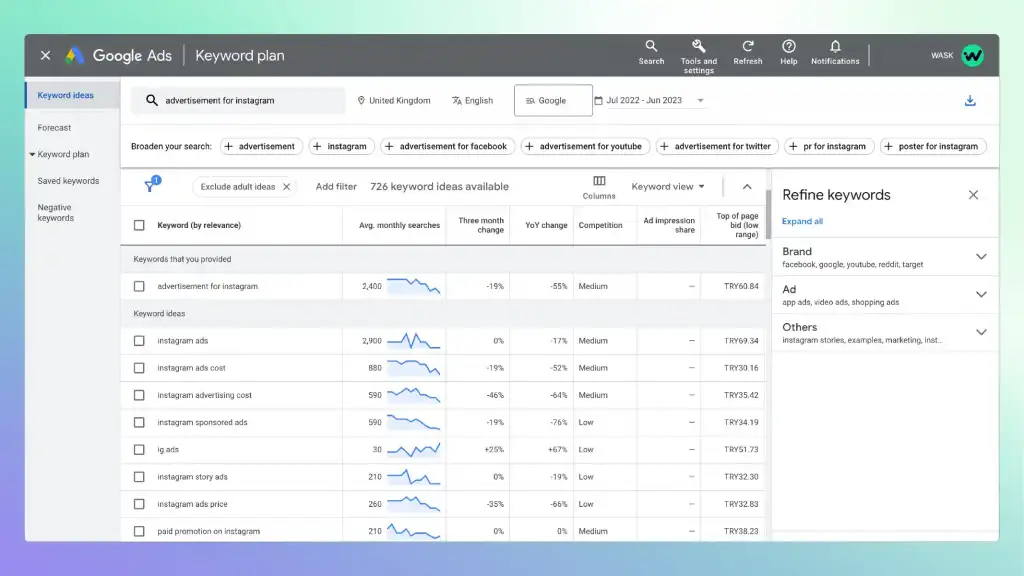 There will be many keywords that you reach as a result of your search, first, evaluate these words for their suitability for your campaign goal and industry. Analyze the information listed. Review by paying attention to parts such as monthly search volume, and competition level.
5. Choose the Keywords That Are Right for You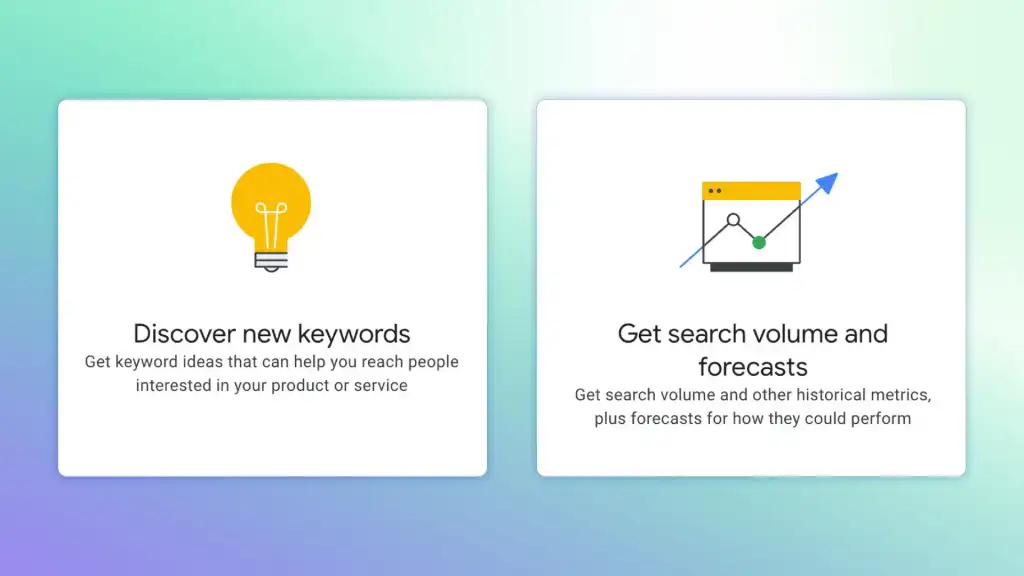 Choose the appropriate keywords from the suggested keywords and choose the words that are appropriate for your advertising campaigns and website. Take care to choose words that are in line with the interests of your target audience and reach your potential customers. So use Google Keyword Planner without creating an ad.
Read more: About Keyword Targeting
The Benefit of Using Google Keyword Planner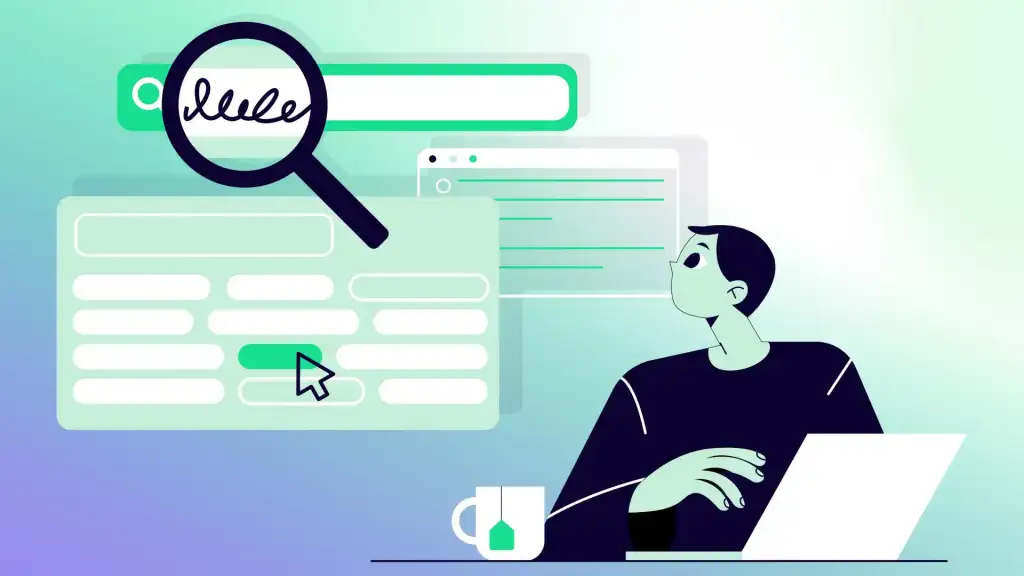 The benefit of using this tool is that it is free and performs analyses using the data of a large-scale platform like Google. You can benefit from this scale by applying the Google Keyword Planner tips we have compiled for you throughout our article.
"Filter for the Most Specific & Relevant Search Results"
Using the Google Keyword Planner tool to filter results is the best way of ensuring that you get recommended the most specific, relevant keywords for your campaign.
If you don't already know, specificity and relevancy are the two most important indicators for success when it comes to ad placement, ad rank, and quality score. With the help of Google Keyword Planner, you can achieve this!
With the filter feature, you can hone in on your search via location, language, network, negative keywords, and more.
"Quality over Quantity"
If you've ever heard of keyword stuffing, it's a real thing and it can be detrimental to the quality of your ad. Instead, opt for choosing a few high-quality keywords instead of saturating your ad with as many keywords as possible.
While it may seem logical to use as many keywords as possible to increase your chances of ranking, it couldn't be farther from the truth.
Luckily, Google Keyword Planner offers effective and reliable keyword recommendations so that you can choose the best, most relevant keywords for your campaign.
"Budget, Bid & Blow Up!"
If you truly want to increase your ad rank and reach the first page of search engine results, you're going to need to prepare to spend the big bucks. Why? The large majority of effective keywords are highly competitive. As such, bids are likely to be inflated.
The hard truth, however, is that if you want to rank for a specific high-competition keyword, you're going to need to pay the price for it.
With that said, thanks to Google Keyword Planner, you'll be given an accurate prediction of potential incurred costs for any given keyword so that you can better prepare your bidding strategy.
With the help of Google Keyword Planner, you'll be able to budget better, bid more accurately, and hopefully, blow up in the rankings!
What To Do With Google Ads Keyword Planner Results?
Group the words you reach with Google Keyword Planner without a campaign, name them with relevant concept titles, and save them for use in campaigns or other SEO efforts. You can add it to ad groups, or you can evaluate it without adding it.
You can find many words, yes. But at this point, it is also important how interested your competitors are. It will be equally difficult to use words with high competition for benefit. In this respect, you must constantly determine the words following these criteria. In this way, you can reduce your advertising costs.
If you optimize your campaigns around keywords, you'll indirectly find another way to manage your budget effectively. Get rid of poorly performing keywords!