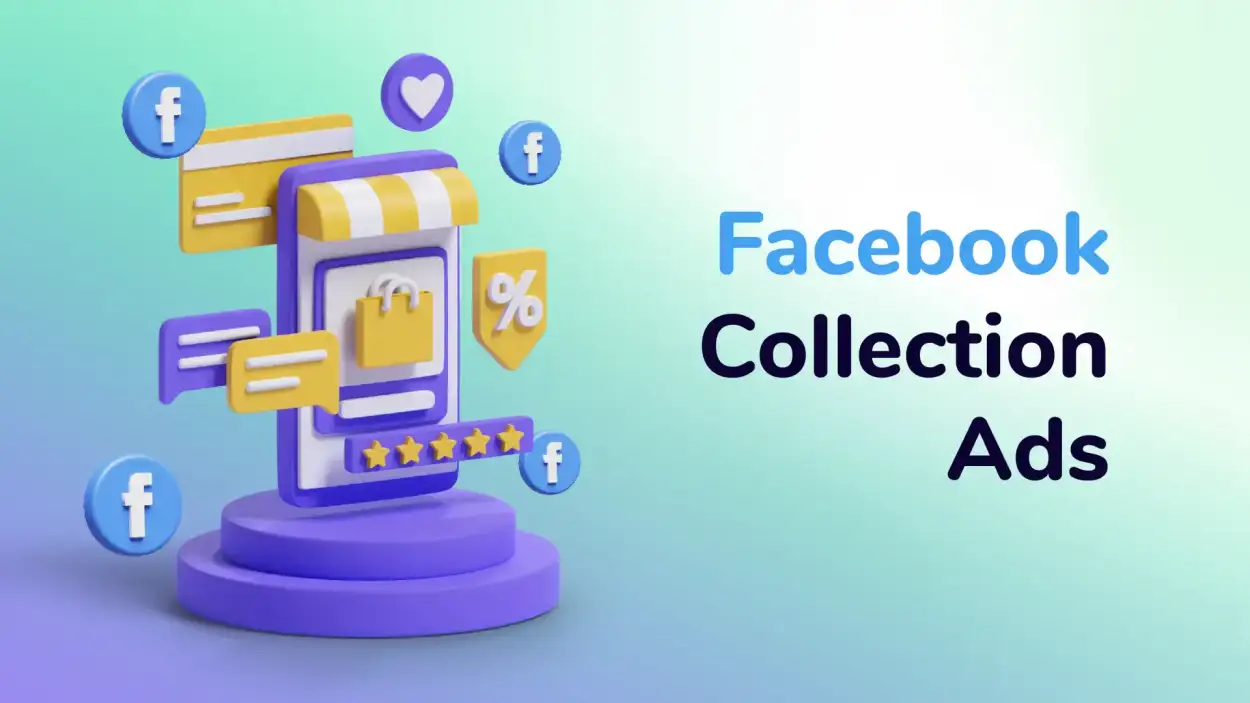 How to Use Facebook Collection Ads?

7

min read
Facebook collection ads allow users to enjoy an engaging and actionable experience through different views.
This advertising approach, which focuses on user experience, is one of the shortest ways to increase your sales through social media! So how is this type of ad used, set up, and created? Is it a useful type of advertising for small companies? We will seek answers to such questions together.
Before you can use this ad type, you must create a collection. Your Facebook collection ads are ready to appear after you have successfully completed the steps to create a Facebook collection. Now from your Facebook Business Manager page, follow the steps of Ad Manager > Create > Collection Sales and select the collection you want to use in the campaign. You should use budget optimization in your collection ads.
What are Facebook Collection Ads?
What are Facebook Collection Ads? Collection ad is one of the advertising models brands and users are in high demand on Facebook. Collection ads that provide store comfort; easy and effective navigation, product-oriented appearance, and practicality offer a comfortable experience.
Facebook collection ads are a system that converts the products on your website into a specific format, along with the product name, price information, descriptions, and images. Thanks to this system, collection ads can appear, and you can use Instagram Shop and tag products to your ads. You can reach new audiences faster and get better conversions thanks to the collections you create via Facebook and Instagram.
If you are actively sharing products on your Facebook and Instagram accounts, you should definitely support your e-commerce site with collection ads. Facebook offers multiple methods for collection ads. You can choose the option that suits you in them and start creating Facebook collection ads immediately.
Using the collection ad module for Facebook and Instagram ads will allow you to provide a fast shopping experience. More sales-oriented and just looking, this ad series will take you to the forefront of products with a price advantage. At this stage, it is essential that the images of the products on your website are accurate and effective, and that they have studied product descriptions. Review the names and descriptions of your products with a final check when taking products to Facebook with XML help.
How to Create a Collection Ad on Instagram?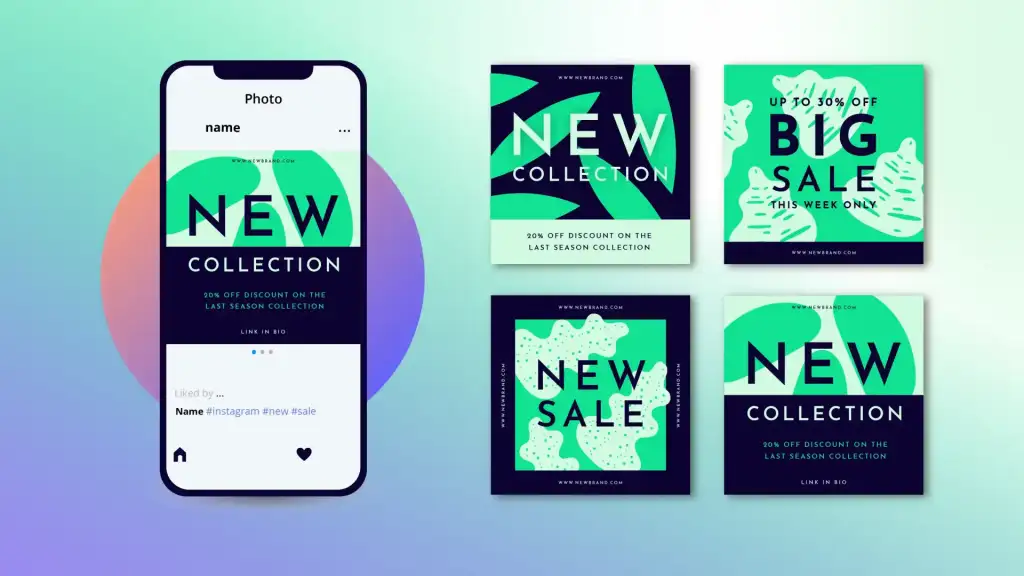 First, you need to go to Meta Ad Manager and select "Create". Once you've chosen the objective for both feed and story, you'll need to choose a conversion position and delivery optimization. You'll create a similar version of your Facebook collection ads here; So choose your campaign audience for your purpose. Once you've set up your budget schedule and selected "collection" as the format, you can create the ad from the template.
How to Setup Collection Ads on Facebook?
This allows you to manage Facebook collection ads' conversions at a low cost. If the products you will use in the campaign are in a specific category, be sure to select the relevant products in your ad settings. Remove products that aren't compatible with your ad campaign from the collection in your ad settings and make sure that you make placements that fit the Facebook ad size Once you've set the audience and Facebook campaign objective for the collection ad, create your ad strategy.
In the optimization and expense controls section, be sure to set in-broadcast optimization as "conversion events" and select the event type as "shopping". When you get to the ad set section, you'll see a different look than other Facebook ads. Choosing a format that usually rotates in this area will allow your target audience to see your ads as scrollable. This, in turn, will give your target audience a new advertising experience.
Facebook Collection Ads provide an interactive experience that allows people to discover your brand's products or services. You also get positive feedback from this experience as a brand and exhibit some of your products and services as if you are dealing with the customer one-on-one. Create Facebook Collection Ads specific to your brand by following the steps below, where we explain step-by-step how to set up a collections ad.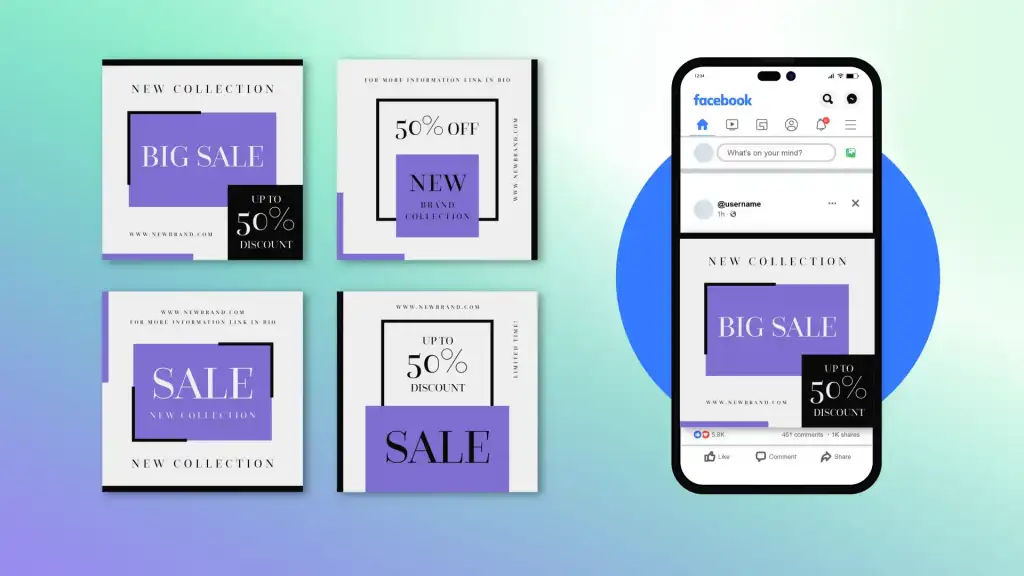 1. Create an Ad Account and Collection:
To manage Facebook collection ads, you first need to create an ad account. Once you've created your ad account, you'll have access to Facebook Ads Manager and can follow the steps. Once you're in Ads Manager, select "Collections" from the "Campaigns" section in the top left corner and click "Create Collection" to start creating a collections ad from the new Meta Ads Manager.
2. Add Title and Image:
You should definitely set a headline for your ad and upload the main image in addition to it. This is a step where you can also choose a video instead of an image. If you want to attract attention, you should definitely use a CTA and mobilize the user.
3. Add Products and Links:
You should add the products or services you want to showcase in your collection, what you choose in this step will be important for the course of the campaign. You'll also find that you need to add thumbnails and a title for each product or service. You'll need to add links that will take users to purchase or review by clicking on these placements.
4. Edit, Preview and Confirm:
You can adjust the layout and order of your Facebook collection ads yourself. You can preview your ad campaigns and then approve them. You can then move on to campaign creation.
5. Targeting and Budgeting, Running the Campaign:
Choose the targeting options for the collection ad that align with your Facebook campaign goal. Use factors such as the demographics that people enter into your target, and their interests, and then adjust and deliver your advertising budget. Facebook will then provide you with reports to track and optimize the performance of your ads.
Facebook Collection Ad Examples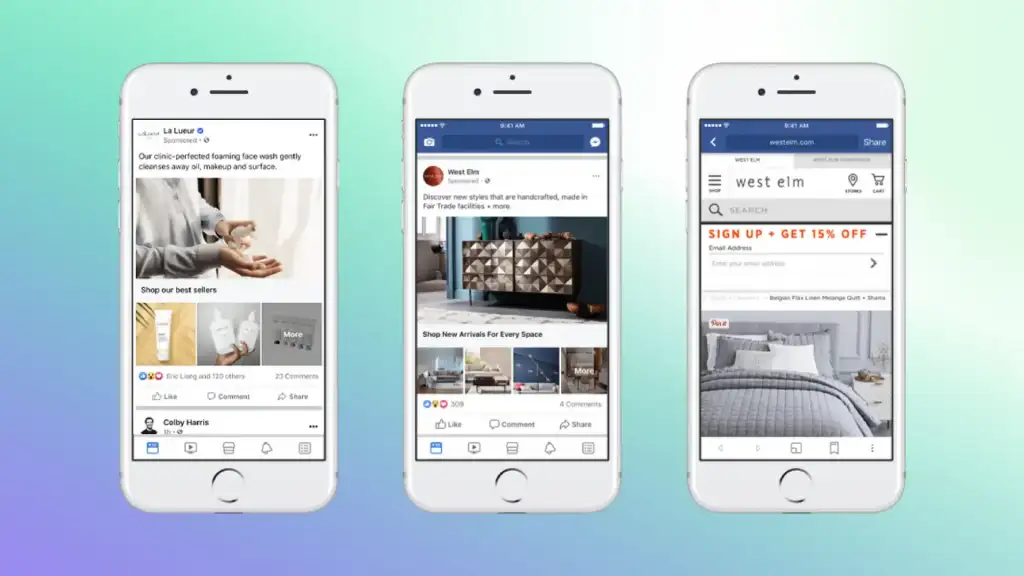 In the image above, you'll come across the Meta sample and another web example. As in these examples, the Facebook collection ads template is pre-defined. You will see that the names of the brands "West Elm" and "La Lueur" are in the account name section. First of all, there is a main image and sub-visuals listed underneath. It's a useful type of ad that you can then click to access the website's link and product information.
Best Practices for Facebook Collection Ads
Your cover image or video must attract attention and you must design in accordance with the Facebook collection ad specs.
Facebook allows you to dynamically select popular products for ad optimization, don't forget to use this boost feature.
Pay attention to the variety of content in the catalog you create.
Provide a practical service to the user by automatically using the updated stock of your catalog.
Correctly classify your service in the lifestyle category.
Add redirects and URLs to your ad for quick use.
What are the Benefits of Facebook Collection Ads?
It is very important to facilitate the user experience on mobile devices. Facebook collection ads are a good tool for you to make a positive impression on this issue. While your products are easier to discover, the users they target will be relevant to your advertising content, so it can be called the right source to lead generation.
With this impressive visual and text-based ad type, it is possible to see metrics such as engagement, conversions, and traffic increase. Using a dynamic ad system that suits the demand of users who may be interested in your brand, service or products can be one of the ways to stay up-to-date in the advertising world. Using this way, you can contribute to your brand image by enjoying online catalog creation.